2019 smart office super dry goods you must not miss!
Date: 2019-08-22
8 ⽉ 14 ⽇, Bangqi Smart opened a special office smart salon in its headquarters building, and joined Feiyang Hefei Media's FEYOND Media to invite 30, nearly 20 professionals in real estate, architecture, interior, and lighting design. Experience the way of visiting and studying groups to jointly explore the infinite possibilities of intelligent applications.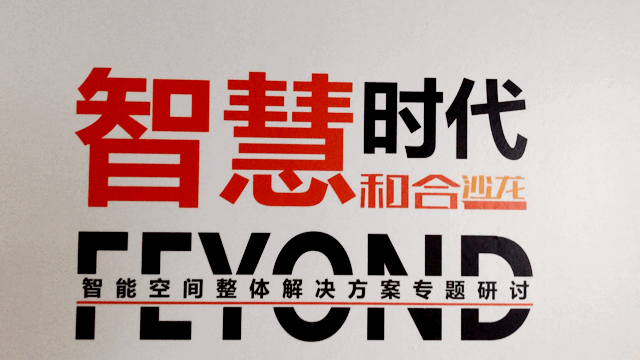 Dry goods come
Mr. Liu Jiwu, the deputy general manager of Bangqi Intelligent, made in-depth analysis and sharing on the current status of smart office systems, functions of smart office systems, and exciting applications in different scenarios of smart office.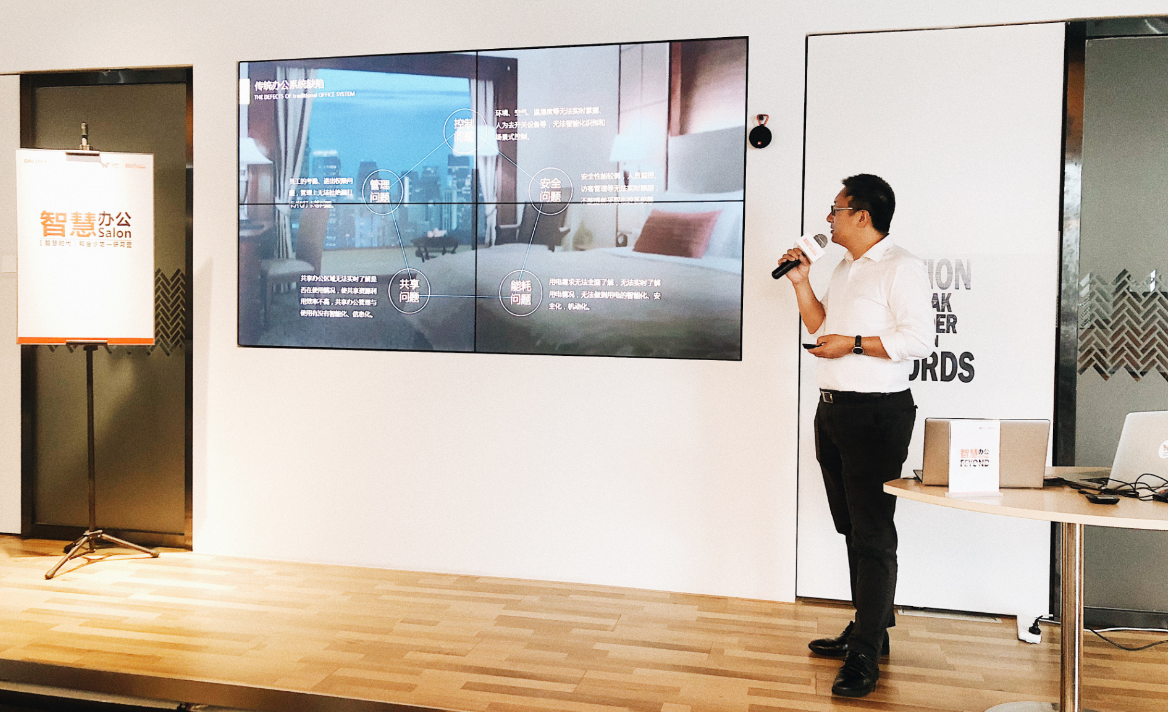 @ 邦奇 智能 Deputy General Manager Mr. Liu Jiwu
Smart Office System Status
Mr. Liu Jiwu pointed out that the smart office market is very large. According to a third-party research report, the global smart office market can reach more than 200 billion in 2020. At present, many corporate headquarters, regional offices, and growing co-working spaces have a greater demand for smart offices. In the future, the smart office market will continue to develop.
The requirements of enterprises for smart office are safety first, especially for the workplaces with high security requirements. Safety is an important element; secondly, high efficiency can improve employee office efficiency; at the same time, comfort, energy saving and stability are also the main factors of smart office. demand. The use of intelligent equipment requires high stability.
There are actually some problems with traditional offices. Such as environmental monitoring issues (illumination, temperature, humidity, indoor air quality, etc. cannot be grasped and adjusted in real time; equipment is manually switched, intelligent identification and scene-based switching are not possible, etc.), management issues (employees' attendance, access rights issues, management cannot Eliminate missing check-in / on-time check-in, etc.), sharing issues (smart appointments and allocations in shared office areas, and real-time understanding of whether they are in use, etc.), energy consumption issues (understand electricity usage, develop appropriate energy management strategies, etc.), and security Problems (visitor management, outsider monitoring, authorized access to specific areas, etc. cannot be tracked in real time, and a control system cannot be adopted in advance, etc.).
Smart office is not just about lighting, it actually integrates many aspects. For example, access control management, attendance management, intelligent control, visitor management, conference room reservation management, workstation intelligent reservation and release, voice interaction, data management, etc., these applications are combined to form an overall smart office solution. Of course, not all smart office solutions need to be equipped with a full set of models, and customers can choose according to specific needs.
In terms of smart office construction, in addition to the energy-saving requirements of buildings, the industry is currently paying more attention to the impact of buildings on human health and comfort.