Bunge Smart debuts at HKUST's Global 1024 Developers Festival, taking a new step towards AI landing value-added services
Date: 2019-11-08
October 24-25, the 2nd World Sound Expo with the theme of "AI Advances, Fight the World" 019科大讯飞全球1024开发者节在合肥滨湖会展中心和白金汉爵酒店顺利举行。 2 019 HKUST News Global 1024 Developer Festival was successfully held in Hefei Binhu Convention and Exhibition Center and Platinum Hanjue Hotel. As the annual developer and AI technology festival of the HKUST Xunfei, the HKUST Xunfei invites many excellent partners from different industries to participate in the exchange.
As the core partner of iFlytek's intelligent voice technology in the field of smart home and smart office, Bangqi Smart was invited to set up an exhibition in the ecological exhibition area of the conference, presenting many outstanding products and solutions of Bangqi, including AI wisdom. Office, AI smart home, BIM-based operation and maintenance system, intelligent lighting system, and intelligent control panel, etc. The on-site booth attracted many visitors, including project parties, integrators, and operators, to come to consult.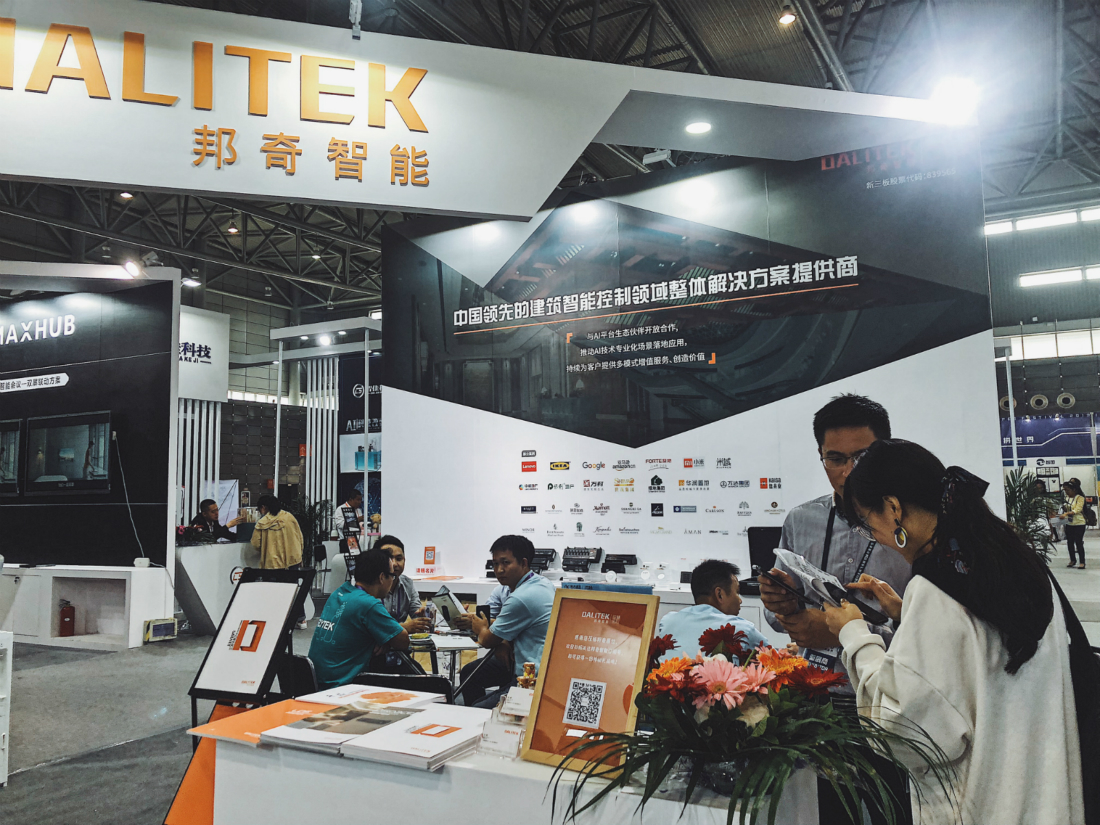 In addition, in the 2019 HKUST News Global Global 1024 Developers Day AI ecological exhibition area, the most popular product selection activity, Bunge Smart won the single-day best product award for three consecutive days.