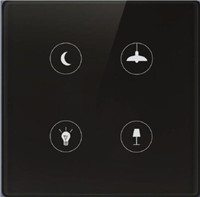 E Series DSAPCE
This series of dry contact panel adopts zinc alloy frame and glass touch buttons, which is comfortable to touch and elegant in appearance and suitable for a variety of decorative styles. The standard color is black and white. There are a total of five types of combinations, perfect interpretation of modern practicality.
View details

D6 series DSPACE
This series of panels use zinc alloy die-cast frame, metal micro-buttons, complete RS485 interface, dual color backlight.
View details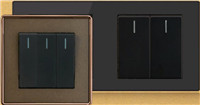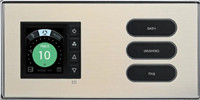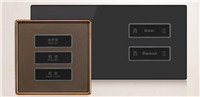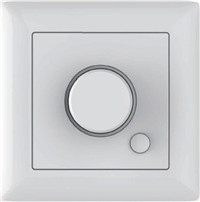 A7 DSPACE
This series of panels are elegant in appearance and perfect in function. They break through the traditional control methods in design and use the form of rotation to adjust the scene. Unlike the existing contact switches, the control is smoother and more arbitrary. This series of panel modules are fully in line with European standards. They use 80 bottom boxes and are available in black and white. They can be used with the frames of many brands and can be flexibly matched to different occasions.
View details